We have confirmation of the first official 5th generation Pokémon....or at least it's silhouette :3
"Junichi Masuda's video message showed a silhouette of the new fifth-generation Pokemon codenamed "Z," as you can see below. It is in fact the "Z" from the 13th movie's title, The Ruler of Illusion: Z. Masuda also mentioned that this Pokemon holds the key to the movie. Pokemon Sunday will reveal the Pokemon in full on their February 21st show, which is in two weeks. CoroCoro magazine will be out before then and may reveal it first, though."
SOURCES:

Serebii.net

PokéBeach Article
--------------
Begin the speculations!
--------------
Also, if you want to watch streaming video of Japanese TV (to stay tuned to the Pokémon Sunday show) there are instructions here:
http://xorsyst.com/japan/watch-japanese-tv-online/
EDIT:
Thanks to showers: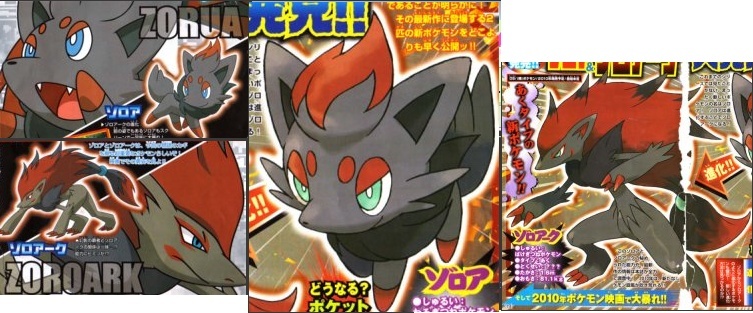 Last edited by Clover on Wed Feb 10, 2010 12:49 pm; edited 1 time in total